Lazada Group COO Shares The Future of Last Mile Fulfillment in Southeast Asia
On March 3rd-4th, aCommerce attended Last Mile Fulfillment Asia 2016 – the sole conference and exhibition for retailers, ecommerce and fulfillment companies in Southeast Asia. The event in Singapore brought together key logistics players from Malaysia to India who shared key insights about new tech and addressed concerns of the last mile fulfillment in Southeast Asia.
Paul Srivorakul, aCommerce Group CEO and Mitch Bittermann, aCommerce Group CLO were invited to speak with over 1200 of conference attendees about 'The New Realities and Opportunities in Last Mile Fulfillment' and 'What It Takes for Ecommerce and Fulfillment Companies to go Regional' respectively. The a large aCommerce crew flew from Thailand to support the event.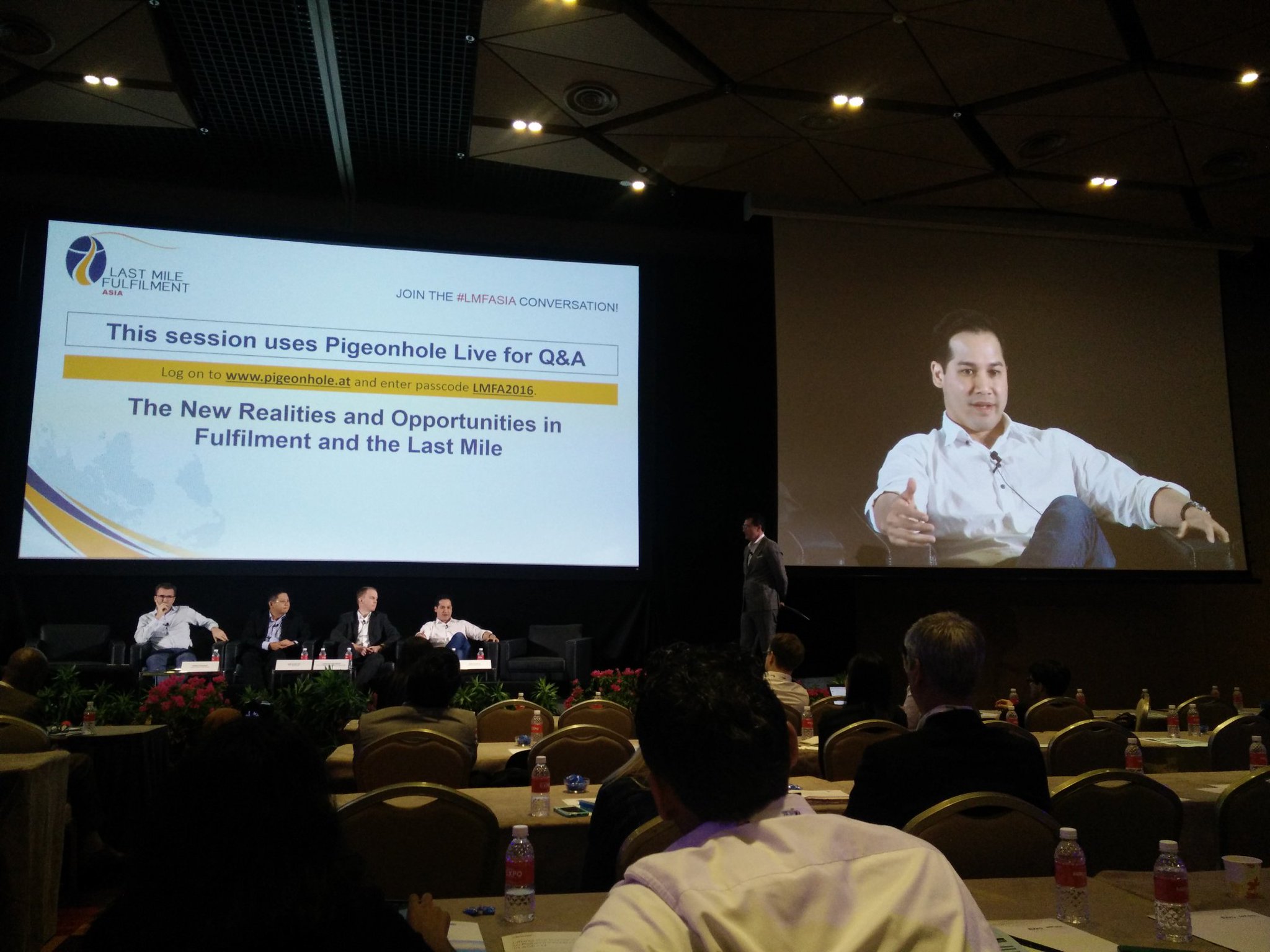 Highlights from aCommerce & Lazada Panel: 'The New Realities and Opportunities in Last Mile Fulfillment'
"Tech is important but needs the right CTO and infrastructure to drive real change in ecommerce optimization" – Paul Srivorakul, aCommerce Group CEO

Traditional logistics companies are attempting to move into ecommerce by acquiring service providers and new technologies. However, to optimize online services the fundamental infrastructure starting with the right leader, needs to rally around tech.
"Indonesia is where we are focussing a lot of our resources." – Paul Srivorakul, aCommerce Group CEO

The changes in the Indonesian market are happening much faster when compared to other regions in Southeast Asia. A lot of investment is taking place in Indonesia for ecommerce infrastructure, the COD network, 3PL systems amongst other things which is important for the market to scale.
"We have to grow the ecommerce ecosystem with different partners that solve different problems. It's not about grabbing a slice of the pie but growing the pie" – Pierre Poignant, Lazada Group COO

Why is everyone in Southeast Asia ecommerce talking about pies? The fact of the matter is that it is too early for cut-throat competition between ecommerce players and service providers, with ecommerce accounting for less than 2% of total retail in the region (excluding Singapore). It's in every player's interest to cooperate and create a sustainable and customer-friendly landscape. Growing the pie means there is more to go around for all.
"Southeast Asia is a very particular market. It's a region where we need to invest a lot in innovation and new tech solutions for last mile fulfillment. It's more than just speed" – Pierre Poignant, Lazada Group COO
aCommerce also exhibited at the conference. Here are sneak peek's from our booth. 
About aCommerce
aCommerce is a regional full-service ecommerce solutions provider, delivering customized ecommerce solutions for global brands and retailers such as L'Oreal, Hewlett-Packard, Samsung, Nestle, Lazada, MatahariMall, and LINE among others, and is on a mission to break the logistics bottleneck of Southeast Asia. Founded in June 2013, aCommerce has offices and distribution centers in Indonesia, Thailand, and the Philippines. The company provides end-to-end ecommerce solutions to bring brands and retailers into online retail, including performance marketing, channel management, platform design and development, content production, order fulfillment and warehousing, delivery and logistics, customer service, and call centers.