Having raised one of the largest Series A funding rounds in Southeast Asia, aCommerce is the region's largest and top-rated e-commerce service provider, with robust localized e-commerce business solutions for global brands such as L'Oréal Group, Adidas, Abbott, Unilever, Nescafe, and more.
Headquartered in Bangkok with offices in Indonesia, Thailand, Malaysia, Singapore, and the Philippines. Making E-commerce Easy since 2013.
01.
The customer above all

Without our customers, there is no aCommerce. Our partners and customers are our allies in the competitive landscape and as a service-oriented company, their success is our success.
Replace "I can not" with "I'm on it". There's no greater satisfaction than success in tackling a challenge.
Earn your respect through results and reliability, not seniority. No task is beneath you or anyone in the company.
Work smart, voice your opinion, make magic but have a life outside of work. Healthy and happy individuals make productive workers.
05.
Lean On Your Teammates
Collaboration builds better teams and stronger members. Together we are a more unified #aTeam
The company is founded

Paul Srivorakul, Tom Srivorakul, and John Srivorakul begin building aCommerce and secure $3.1 million in funding led by NTT DOCOMO Ventures.
Secures $10.7M, Largest Series A in Southeast Asia

The funding was organized by founding investor Ardent Capital, and led by Inspire Ventures, a Bangkok-based firm, with participation from NTT DOCOMO; Sumitomo Corporation Equity Asia Limited; Sinar Mas Indonesia; Asia Pasific Digital; Cyberagent Ventures; and JL Capital, as well as angel investors and executive staff.
Read More.
Company grows 8x year-on-year revenue

Indonesia becomes the company's greatest driver of revenue.
Over 33% growth on average month-on-month
Regional fulfillment center capacity reaches 9,332 sqm.
Raises $5M ahead of Series B
Existing backers Ardent Capital, Indonesia conglomerate Sinar Mas and Inspire Ventures show confidence in aCommerce growth.
ecommerceIQ is launched with Google

aCommerce very own research unit dedicated to educating the ecommerce market in Southeast Asia holds its first summit partnership with Google Thailand. Over 200 top execs from the country's biggest brands and retailers attend the closed-door event.
READ MORE

Raises $10M bridge funding led by MDI Ventures
To prepare for Series B, aCommerce secures funding from Telkom Indonesia's fund, MDI Ventures, Austraila-based fund Blue Sky and existing partner, DKSH.
READ MORE
aCommerce expands operations into Malaysia

Begins the operation in Malaysia for the existing clients, expanding the coverage to the total of five biggest markets in Southeast Asia.

Opens 21,100 sqm new fulfillment centers in Thailand and Philippines
Answering the growing demand from the clients, aCommerce opens two new fulfillment centers in Bangkok and Manila with the capacity of 20,000 sqm and 1,100 sqm respectively.

aCommerce wins Google Global Premier Partner Award for Search Innovation
aCommerce Celebrates 5th Anniversary

Launches BrandIQ to Raise Brand's Competitive Advantages on E-Marketplace
Introduces BrandIQ, ecommerce measurement and analytics suite, to provide brands in Southeast Asia with measurable data and actionable insights for their online commerce strategy. It allows brands to understand and visualize more than 11 million SKUs across 600 brands and 160,000 sellers online across Southeast Asia to help them grow online sales and market share.
Announces LINE Official's Retail Solutions Partner

Begins the partnership with LINE at the latter's largest showcase of the year as the new Retail Solution Partner to work together in bringing more brands and enterprises to use LINE platform as their online sales channel.
Raises $15M from Indies Capital Partners

The latest funding round builds on aCommerce's momentum following its "aCommerce 2.0" initiative, signalling investors' continued confidence and support in the company's strategy and vision.

Achieves Group Profitability One Year after "aCommerce 2.0" and Shares the Impact of COVID-19
AWARDS & HONORS
The awards won by our project.
2017 – Google Performance Honors – Innovative Performance Advertising Campaign
2017 –  Google Premier Partner Award
2017 – Abbott Nutrition – Best E-commerce Award
2017 – Google Premier Partner Award – Google Search Innovation
2017 – Performance Honors – Google Account Excellence Award
2017 – Performance Honors – Google Mobile Performance Advertising Campaign Award
2017 – Google Performance Honors – Uniqlo
2017 – Google Performance Honors – Outlet24Fashion
2017 – Growing Businesses Online Award – Google Premier Partners
2019 – Lazada Best Brand Award – 3M Official Online Store
2019 – Startup Thailand – Prime Minister Award – Global Tech Startup of The Year
2019 – Google Performance Excellence Honor – Agency Award
2019 – Facebook Creative Agency Award

2019 – G Suite – Google Cloud Customer Appreciation Award
2019 – Lazada General Merchandise Category Captain – 3M
2020 – Shopee Consumer Choice Award
2020 – Google Performance Honors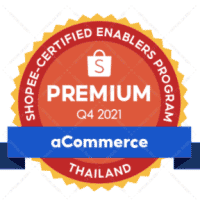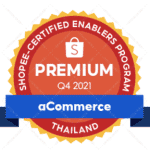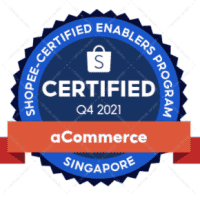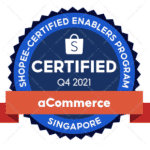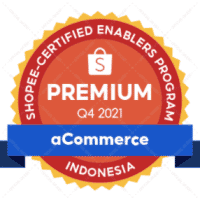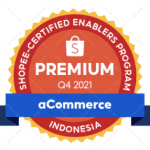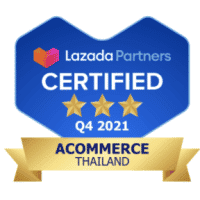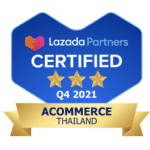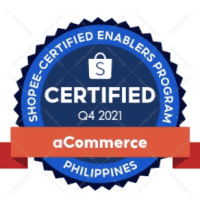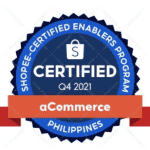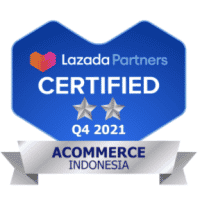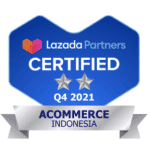 E-commerce can be complicated, simplify it with aCommerce end-to-end enablement.