E-commerce Warehouse & Fulfillment Center
aCommerce operates these spacious centers with innovative solutions that give you a full view and control of the entire logistics process across multichannel and selling platforms. We empower you to manage the complex and dynamic supply chain.
Our fully automated technologies maximize efficiency, guarantee 0 errors in fulfillment and ensure that your products are securely delivered to your customers. Whether you choose an in-house, outsourced, or custom-built fulfillment center, we will provide you with the right solutions that fit your business needs.
Ecommerce Supply Chain Strategy

Our supply chain professionals are here to help. Receive complete consultation plans devised specifically to meet your business needs. We understand the market and have access to the latest warehouse software and research to optimize operations processes, calculate gross projections, propose regional solutions and make sure your growth is sustainable.
We provide country-specific guidelines for regulation to help our clients localize. Whether you want to start ecommerce operations or add more capabilities to your warehouse, our strategies allow you to achieve your business goals.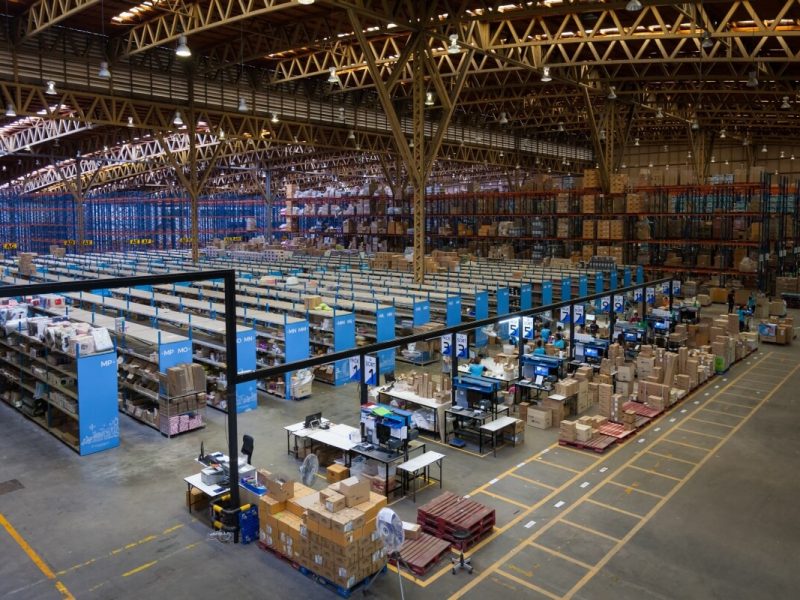 Track your company's inventory and manage the SKUs by using data from your brand's physical store. Maximize the reach of your stock, reduce the shipping costs and save your retail associates' time by implementing aCommerce in-store fulfillment capabilities.
Turn your physical store into a fulfillment center for online orders by taking advantage of your offline presence. Our e-commerce solutions enable your business to use the stock to simultaneously sell online and offline.
Outsourced Fulfillment Center

aCommerce fulfillment centers use connected IT to systemize and automate processes for full warehouse management capabilities. Cut your business costs by outsourcing fulfillment to a specialist.
Our fully equipped fulfillment centers can easily accommodate the spikes in your company's order volume, especially during the holiday season or special campaigns. aCommerce team of operations experts will execute quality control and ensure your products are delivered safely to the customers.
Custom-Built Fulfillment Center
Brands that want to accommodate bigger order volumes can opt for building their fulfillment center with aCommerce. Our team will design and customize a fully equipped e-commerce warehouse based on your specific business needs. From supplier management to process flow, we handle the end-to-end process of building your supply chain.
Through aCommerce in-house fulfillment services, we bring our specialized technology to equip your facilities with a cutting-edge Warehouse Management System and our Transport Management System, Smartship™, to optimize your processes without disrupting current operations.