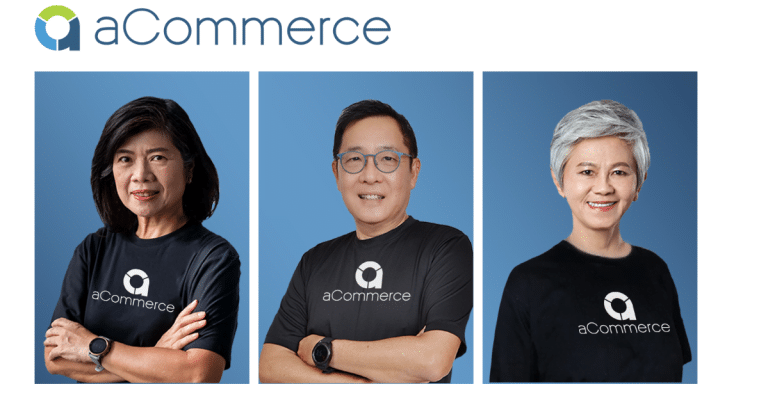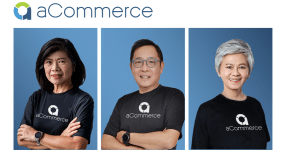 aCommerce, Southeast Asia's leading end-to-end e-commerce platform and solutions provider, announces the appointment of three new independent non-executive members to its Board of Directors: Oranuch Apisaksirikul, Kesara Manchusree, and Natasak Rodjanapiches. Their experience and operational backgrounds as CEO and Managing Director at some of Thailand's leading blue-chip companies in industries such as consulting, marketing, finance, and technology will provide aCommerce with deep insights and local wisdom for building a long-lasting and innovative business.
The appointed independent members will play a crucial role in constituting the central committees of the company that make up its governance framework, which in turn drive much of the internal workings, constitution, reporting, etc. As members of the Board of Directors, they will also be involved in all material operational and strategic issues going forward as the company grows its geographical footprint and enterprise services such as SaaS.
"We are excited to welcome Oranuch, Kesara, and Natasak to our Board of Directors. All of them are highly accomplished individuals who have strong records in successfully navigating today's rapidly changing environment with creativity, strong intuition, and business understanding, leading to continuous value creation," said Paul Srivorakul, aCommerce's Group CEO. "Their previous leadership roles in public and global companies will give our team access to a wealth of experience, learnings, tactics, and strategies in winning the market," he added.
Oranuch Apisaksirikul joins as Chairperson of the Board of Directors and brings extensive experience serving on the boards of public and private companies, enhancing stakeholder value, helping to usher in successful IPOs, aiding in mergers acquisitions, and executive leadership mentoring. She possesses more than 40 years of experience in the bank, finance, and securities businesses. In the past, she used to serve as Chairperson of the Executive Board of TISCO Financial Group PLC. and was a trusted advisor to several companies, including TISCO Bank, TISCO Securities, Amata VN PLC, SHIFT Challenge Fund Investment Committee, The United Nations Capital Development Fund: UNCDF, and many more.
"aCommerce provides a real value to global and regional companies by simplifying a highly complex and difficult industry like e-commerce and centralizing it all for a very fragmented region like Southeast Asia," said Oranuch Apisaksirikul.
Kesara Manchusree has worked for decades in the financial and capital markets, covering equity, bond, derivatives, and foreign exchange. She became the President of the Stock Exchange of Thailand in 2014.  Kesara was the first Managing Director of Thailand Futures Exchange PCL (TFEX), Thailand's first financial derivatives exchange. Currently, Kesara is serving on the council committee of Thammasat University and Thammasat Economics Association. She has also been appointed as the Chairman and board director of listed companies, social enterprises, with a solid determination to promote ESG and enhance corporate value through sustainable development strategy to benefit society and the country.
"The Stock Exchange of Thailand consists of mostly traditional companies in old-world industries, and aCommerce's IPO will start the next era of digital-first and technology companies in the new economy," said Kesara Manchusree.
Natasak Rodjanapiches is a business leader with nearly three decades in senior executive leadership roles in global enterprise technology and professional services companies. He previously worked at Oracle where he was the regional managing director for ASEAN. Natasak currently serves as the Independent Director at CIMB Thai Public Company Limited and is also the Vice-Chairman for the Digital Economy Subcommittee at The Board Of Trade of Thailand.
"E-commerce is the future of retail and aCommerce's business models will accelerate the digital transformation for several companies and industries, creating critical digital jobs, and opening new online business opportunities for Thailand's new economy," said Natasak Rodjanapiches.
The high-profile Directors join at an exciting time for aCommerce as it moves into the next phase of its corporate lifecycle and benefits from the changes brought about by COVID-19.  The new board members will help augment aCommerce's governance framework and corporate infrastructure to ensure it is a regional leader for decades to come and enable it to maximize the opportunities brought about by a structurally changing market landscape.  The company looks forward to growing aCommerce onwards into a national champion that can also benefit the Thai and ASEAN e-commerce ecosystem and its economy and consumers.
###
About aCommerce
Headquartered in Thailand, aCommerce is the largest e-commerce enablement platform and solutions provider in Southeast Asia with operations also in Singapore, Malaysia, Indonesia, and the Philippines. Fortune 500 clients such as Samsung, Unilever, Nestlé, L'Oréal, Philips, Adidas, Mars, and many more trust us as their partners for their digital commerce journeys. Founded in June 2013, aCommerce provides the full end-to-end suite of e-commerce technologies and solutions including Omni-channel retail, performance marketing, unified data analytics, channel management, webstore development and operations, content production, warehousing, order fulfillment, delivery, and localized customer care. Coupled with our EcommerceIQ software suite which strengthens, connects, and unifies all e-commerce data under one end-to-end cloud platform, we enable brands and retailers to connect, engage and transact with their customers anywhere, any time, and in any way. For more information, please visit www.acommerce.asia.