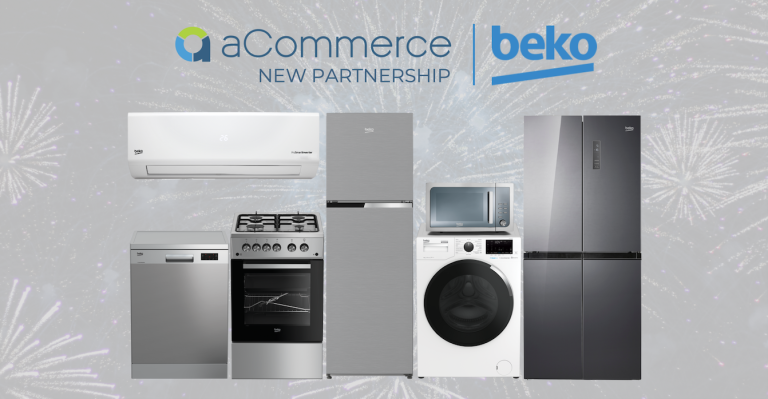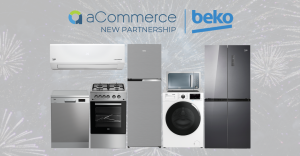 aCommerce Indonesia announced today a strategic partnership with Turkish giant electronic seller Beko to grow its market and boost sales in Indonesia by building and managing Beko stores in leading marketplaces in Southeast Asia. This partnership aims to solidify Beko's foothold in the Indonesian household electronics sector on major platforms: Tokopedia, Shopee, Lazada, and BliBli.
Currently, Beko's own online store offers products that include big and small household appliances, heating, and cooling products, as well as hygiene accessories, and gift certificates. aCommerce is Southeast Asia's largest and top-rated, end-to-end e-commerce enabler, with a key presence in Thailand, Indonesia, Singapore, Malaysia, and the Philippines since 2013.
Riding the Indonesia eCommerce Growth Wave
"Indonesia is projected to become the largest online commerce market in the Southeast Asia Market over the next few years, which means that establishing a strong presence and awareness in this market has become more and more crucial. We believe that aCommerce has the capability to help us streamline and boost our operations in Indonesia's major e-commerce platforms so that our customers can now easily purchase our quality products online. We are excited about this partnership and we can't wait to grow our brand together with aCommerce" said Ali Cagri Gonculer, Country Manager of PT Beko Appliances Indonesia.
A study by McKinsey revealed that 30 million Indonesians are adept at making online transactions, valued at at least $8 billion. The study foresees this market to grow to at least $40 billion by 2025.
aCommerce: Committed to Client Service
Under this partnership, aCommerce is responsible for establishing Beko's ecommerce store on the Tokopedia, Shopee, Lazada, and BliBli marketplaces; providing customer service; as well as managing store operations, and warehousing & fulfillment. More specifically, aCommerce will set up the shop-in-shop by uploading content in the merchandise page. Using its deep expertise in seller center back-end setup, aCommerce will also test Beko's marketplace integration, synchronize the stock keeping units, manage inventory and sales orders, and keep track of sales order status.
Before the launch of the Beko stores on the respective platforms, the aCommerce team will develop go-live scenarios and test all end-to-end ecommerce processes to ensure a seamless customer experience. On the administrative end, aCommerce will oversee the API integration from the seller center and backend fulfillment department.
In terms of ongoing shop-in-shop management, Beko has entrusted aCommerce with recommending and utilizing all marketplace features to maximize the store's sales potential. Part of the daily operations that aCommerce is expected to deliver is content management in Beko's stores in the marketplaces. This includes stock keeping unit (SKU) and bundle set creation, uploading and categorizing merchandise content, managing and uploading marketing assets such as banners, and the creation of virtual merchandise bundles.
"As the demand for ecommerce in Indonesia continues to expand, aCommerce is committed to providing the best possible ecommerce services to Beko. We are grateful to Beko for putting their trust in our track record, knowledge, and skills," said Antonius Adang, aCommerce Indonesia CEO.