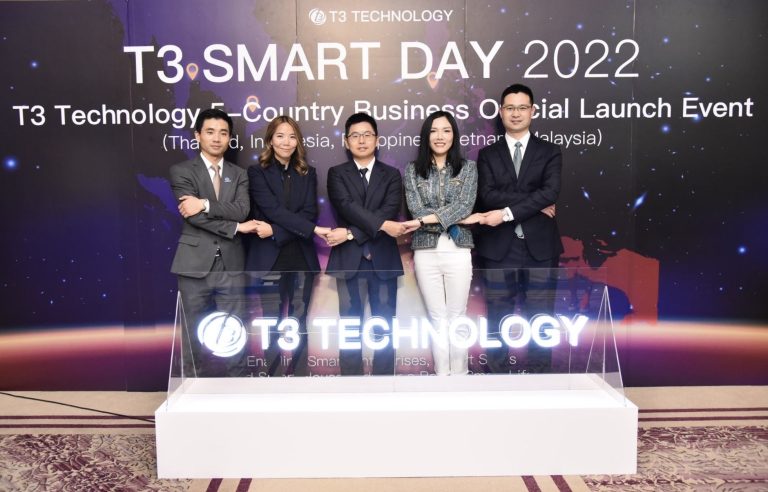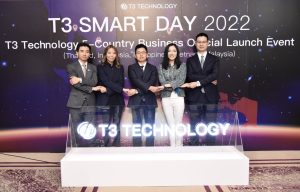 aCommerce is thrilled to announce that it has been chosen as a trusted partner by T3 Technology to further establish the company's leadership in the smart Internet of Things (IoT) market by bringing its products to ecommerce marketplaces.
T3 Technology, a top high-tech solutions provider with its technology leadership cornerstone based in Thailand, aims to expand its focus throughout Southeast Asia while adhering to a customer-centric approach.
The strategic cooperation agreement between the two entities, signed at the T3 Smart Day 2022 event last August 19th during the T3 Technology Smart Day 2022, designates aCommerce to manage T3 Technology's presence in major marketplaces: Shopee, Lazada, and JD.
A Partnership between Two Leaders and Innovators
aCommerce is the leading ecommerce enabler in Southeast Asia, with a solid track record of providing world-class omnichannel and software solutions, and is trusted by 160 global brands.
Under the agreement, aCommerce will be responsible for conceptualizing, developing, and executing the creative and design concepts for T3 Technology's respective marketplace shop-in-shop and media advertising campaigns, as well as addressing customer service matters.
aCommerce will also support T3 Technology's key marketing and advertising activities in Facebook Ads, Google Display Ads, and Google Shopping Ads.
"Our goal is to build the T3 Smart IoT brand's technology leadership across various channels, including e-commerce, large retail networks, supermarkets, home appliance stores, IT stores, and other channels, to provide consumers with high-quality products and cool technology," said Leo Yu, CEO of T3 Technology. "This partnership is set to produce very innovative initiatives as it's in both companies' DNA".
Bringing IoT to a Broader Market 
According to a report by consulting company McKinsey, the number of IoT-connected devices globally is projected to hit 43 billion by 2023, an almost threefold growth from 2018. The same report revealed that investments in IoT technology could grow at 13.6 percent yearly in the next 10 years. Moving forward, growth could be attributed to the emergence of new sensors, more computing power, and better mobile connectivity.
For its part, the establishment of T3 Technology's official marketplace stores will enable shoppers to benefit from having convenient access to T3's products.
The marketplace stores will initially be pilot in Thailand and followed by Indonesia, then expand to cover the greater Southeast Asia ecommerce market. 
"We have great confidence in aCommerce's solid, accurate, fast, and resolute work qualities," said Leo Yu, CEO of T3 Technology.
"Providing a great experience to T3 customers is our priority," said Phensiri (Care) Sathianvongnusar, Thailand Chief Executive Officer of aCommerce, "for almost a decade aCommerce has created superb experiences online and offline. We are glad to say we found an ideal partner in T3 and we are excited to take part in transforming how people everywhere live and shop".