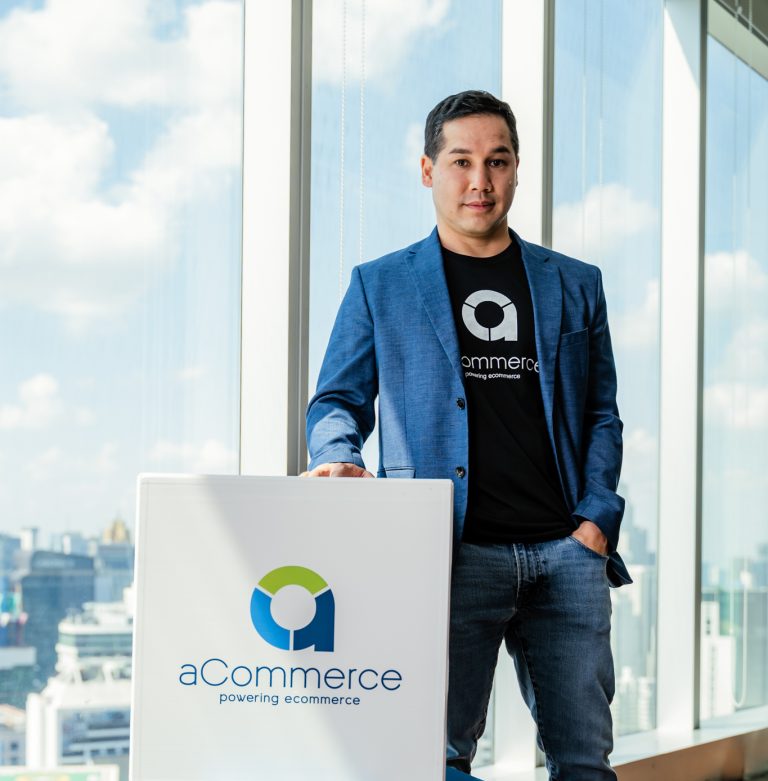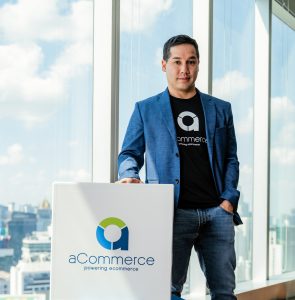 aCommerce, the largest end-to-end e-commerce enabler in Southeast Asia, has again been honored with accolades, cementing its position as a leading omnichannel ecommerce enabler and software solutions provider to some of the world's biggest brands.
aCommerce proudly received the Best Performing Enabler 2022 award from Shopee during the Shopee Brand Conference in September. The award recognized aCommerce's demonstrated outstanding performance in actively growing brand clients on the Shopee platform and maintaining high standards of operational and commercial excellence, specifically for its powerful and innovative brand strategies, store operations, top-tier marketing strategies, and creative implementation, outstanding customer service, and on-time fulfillment services.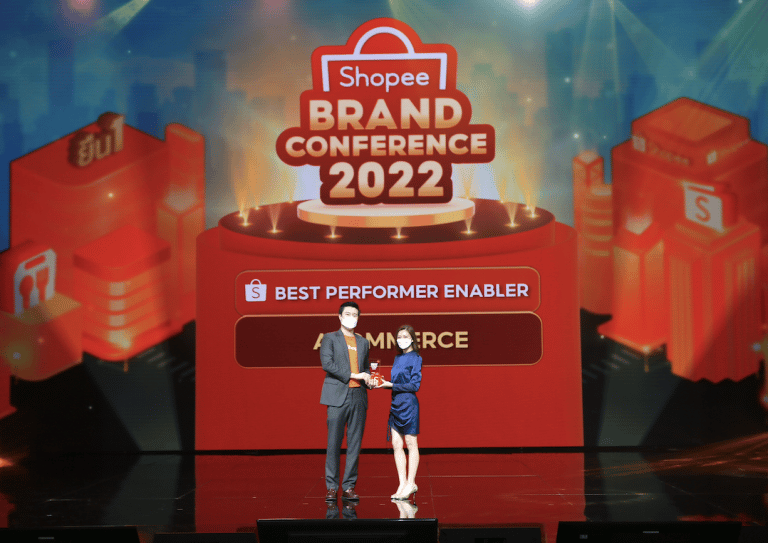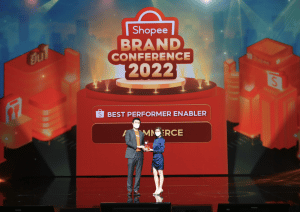 Event Photo: aCommerce Thailand CCO Apirada Tanapornwatana receives the Shopee Best Performer Enabler award
Meanwhile, aCommerce was also awarded a Premium Tier certification under the Shopee Certified Enabler Program in the third quarter of 2022. This is the fourth consecutive quarter aCommerce has received this highest recognition from the ecommerce platform.
The company was given this distinction for its continued excellence in brand growth, client success, and outstanding operational services in Warehousing, Order fulfillment, Shop Operations, Listing Management, Digital Management, Marketing, and Customer Service.
Top-Tier Marketplace Enabler
aCommerce was cited as a 3-star enabler under the Lazada Certified Program, the highest that the Lazada platform awards and the fifth time in a row that it was given to the company. The partner program recognized aCommerce's exceptional work for On-Time Shipping, Fast Chat Response, Availability To Purchase, High Content Score, Number of Brands Onboarded, Lazada Features Adoption, Low Cancellation Rate, and Excellent Seller Rating.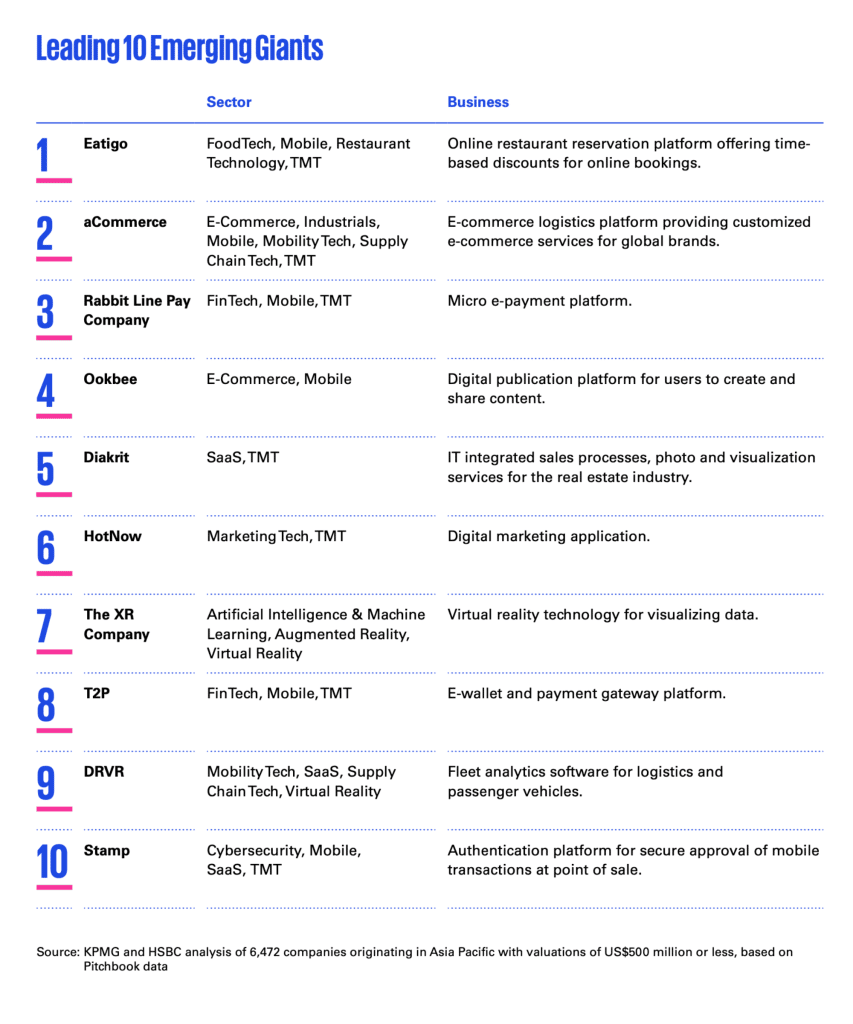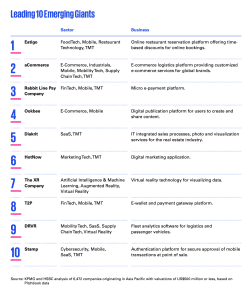 KPMG-HSBC Report: As an emerging giant, aCommerce will make an enduring impact on the global business environment in the next 10 years
Praised Emerging Giant in Southeast Asia
In their recent report by KPMG-HSBC aCommerce was identified as one of the10 Leading Emerging Giants in Asia, in a report titled Emerging Giants in the Asia Pacific. The joint report studied 6,472 technology-focused start-ups with valuations of up to US$500 million in 12 key markets: Mainland China; India; Japan; Australia; Singapore; South Korea; Hong Kong (SAR); Malaysia; Indonesia; Vietnam; Taiwan and Thailand.
The report cited that aCommerce and its fellow emerging giants will make an enduring impact on the global business environment in the next 10 years by reshaping the way businesses operate and influencing how people manage their daily lives. The report cited two factors that are driving the Asia Pacific economy, which in turn are fuelling the growth of these companies: the rise of Asian economies as average incomes increases, and the increasing capability to deliver products and services with the support of digital technology.
"We are both proud to receive these awards and recognitions, and dedicate these to our team members who have consistently worked to deserve these honors," said Paul Srivorakul, aCommere Group Chief Executive Officer and Co-Founder. "We are committed to continuing aiming for excellence in all areas to ensure that our clients, partners, and stakeholders will benefit from working with us.
Multichannel For All
In an additional 2022 milestone, aCommerce signed a partnership with Canadian multinational ecommerce platform Shopify, as a Shopify Plus partner.
In talking about signing the Shopify partnership in a marketplace-dominant region, Mr. Paul added "Shopify gives brands full ownership of their online store and the relationship with their customers, while marketplaces give access to a broad general audience".
"Brands having their own store is crucial for customer relationships, lifetime value, and branding. It also allows you to manage how you select to sell and market your products. All the while, marketplaces are important sales channels as they bring a lot of traffic and help you raise brand awareness. What's important to know is that these two channels are not mutually exclusive. Marketplaces are essential due to the traffic that they generate, and having a direct-to-consumer site is a huge trust booster for customers,".
"Brands will find that there are different audiences for each platform. It allows brands to market different products on each platform, and test what works best and where. And because you retain your first-party data on direct-to-consumer, your brand doesn't need to go through all the pain and cost of acquiring new customers over and over again. The opportunity cost of not having your own direct-to-consumer channel far outweighs the cost of setting it up. Especially during tumultuous times where brands are fighting over margins to keep their businesses healthy".
When asked what is the most strategic advantage of having a D2C channel, Paul replied: "The bottom line is, D2C enables better experiences with personalize products and it opens the beans for new commerce models like B2B, subscription, group buying, and omnichannel."