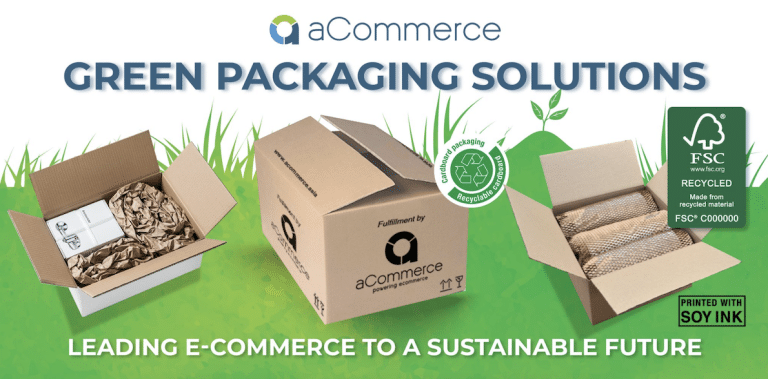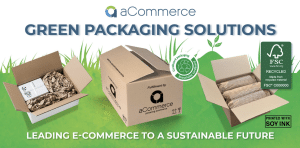 aCommerce, Southeast Asia's leading end-to-end e-commerce platform, and solutions provider introduces environmentally friendly packaging solutions for brands. The new packaging solution aims to help brands reduce their carbon footprint.
Using its wealth of experience in the e-commerce industry, the company has introduced the newest environmentally friendly packaging, manufactured using best practices for clean production technologies. The new sustainable packaging is made from materials that remain non-toxic throughout their life cycle. For example, in the new packaging, Geami WrapPak replaces the traditional bubble wrap. FillPak, made with VoidFill, will be used to close up the free space in shipping boxes. Traditional OPP plastic sealing tape will be replaced by Kraft paper tape and paper boxes with recycled cardboard material. Lastly, Soy-based ink will be used for printing. All these components make the packaging more safe and healthy for individuals and communities.
This packaging initiative is led by aCommerce's Group Chief Business Officer & Thailand Chief Executive Officer, Phensiri (Care) Sathianvongnusar. The move comes as a bid to reduce the carbon footprint of e-commerce, which has spiked during the pandemic.
"Our main goal is to substantially reduce the industry's carbon footprint as young consumers are pushing brands to be more socially and environmentally responsible. Together with our brands and partners, we hope to gradually move all our operations towards the new sustainable packaging solution," said Ms. Phensiri.
"Moving forward, we plan to continuously explore more sustainable solutions for our e-commerce processes and supply chain. We need to make sure that as this industry grows at a rapid pace, we are innovative enough so that the effect of this growth is not taking its toll on the environment." Phensiri added.
"As the demand for e-commerce is growing, so are the packaging challenges. Sustainable packaging is becoming a higher priority for both brands and consumers – more now than ever before. Implementing eco packaging in your brand's operations is no longer an option – it's a necessity. Our ultimate goal is to drive change for the entire industry and lead our partner towards a greener supply chain." said Paul Srivorakul, Co-Founder and Group CEO of aCommerce.
aCommerce is committed to making such initiatives accessible to its partner brands and providing innovative solutions for more responsible commerce. The company also aims to continue to innovate in the environmental space for the community.