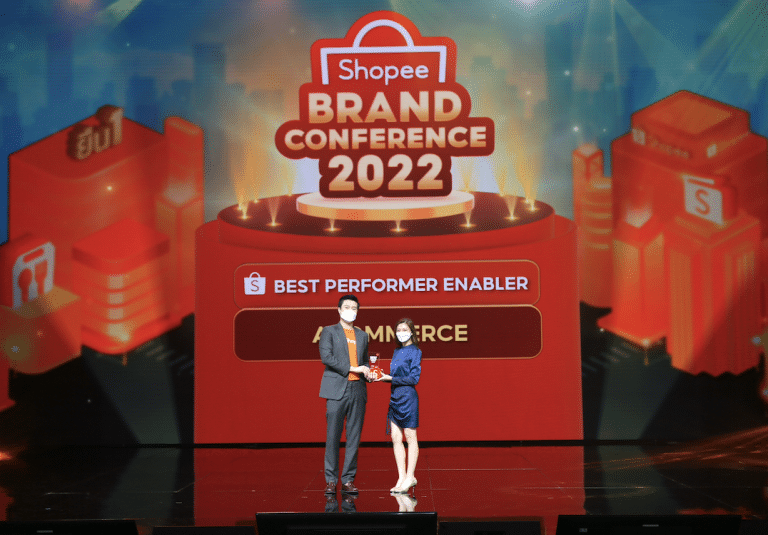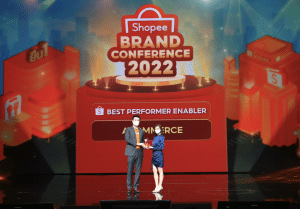 We are excited to announce that aCommerce received the Best Performer Enabler award by Shopee.
aCommerce received the award for actively growing brand clients on the Shopee platform and maintaining operational and commercial excellence:
☆ Powerful and innovative brand strategies
☆ Excellent store operations and creating a superb customer experience
☆ Top-tier marketing strategies and creative implementation
☆ Outstanding customer service
☆ On-time fulfillment services
Our Thailand Chief Commercial Officer (CCO), Apirada Tanapornwatana represented aCommerce in receiving the award at Shopee Brand Conference 2022 on July 21st.
A big round of applause goes to our #aTeam members! Thank you for your efforts to our brand clients, which allowed us to constantly achieve success in our operations, order fulfillment, and customer satisfaction.
We want to thank our brand clients for instilling your trust in us. We truly appreciate your partnership. Our team is dedicated to consistently guaranteeing the highest standards, superb performance, and fantastic customer experience.
Thank you to Shopee for your continuous support. We sincerely appreciate your close partnerships, and we are looking forward to our future collaborations!