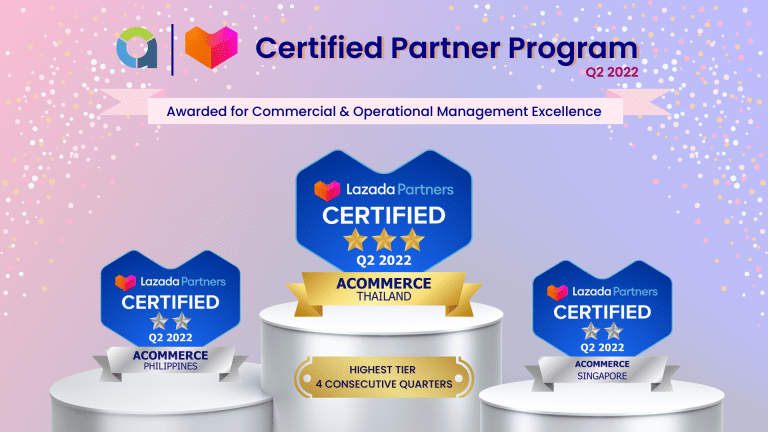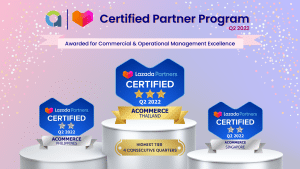 We are ecstatic to announce that our partners at Lazada recognized aCommerce as a top-tier enabler for Q2 2022 as part of the Partner Certification Program!
For four consecutive quarters, aCommerce Thailand receives the 3-star award, the highest tier from the program rewards #enablers that provide #excellent operational and #commercial services to #brands across Southeast Asia.
The partner program recognizes that aCommerce excelled based on the following criteria:
✓ Ship On Time
✓ Excellent Seller Rating
✓ Fast Chat Response
✓ Availability To Purchase
✓ High Content Score
✓ Brands Onboarded
✓ Lazada Features Adoption
✓ Low Cancellation Rate
We want to extend our gratitude to our clients, the team at Lazada, and our #aTeam for their efforts in achieving our client's success and upholding the highest operation and commercial standards.