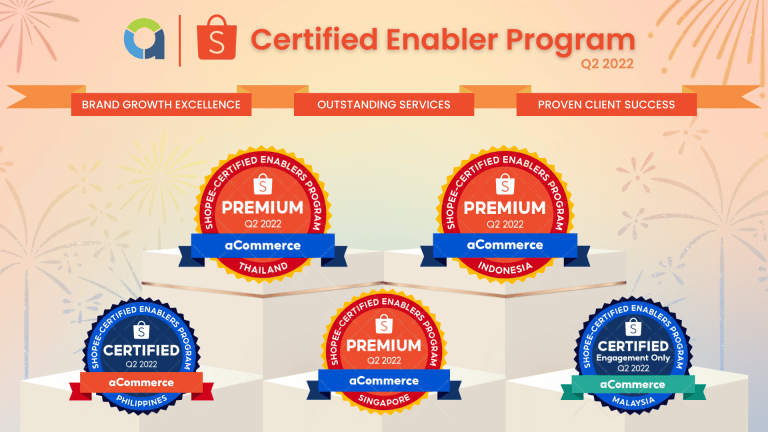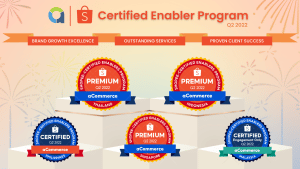 We are proud to announce that for ️3rd consecutive quarter, aCommerce has received Premium and Certified badges from Shopee's Certified Enabler Program 🏆 🎉
It's amazing to be recognized for actively growing our brand clients on the Shopee platform in Thailand 🇹🇭, Indonesia 🇮🇩, the Philippines 🇵🇭, Singapore 🇸🇬, and Malaysia 🇲🇾.
Our team has a proven track record of brand growth excellence, client success, and outstanding operational services in the following areas:
✅ Warehousing
✅ Order fulfillment
✅ Shop operations
✅ Listing management
✅ Digital management
✅ Marketing
✅ Customer service
We thank our brand clients for their consistent trust and true partnership.
We also thank our teams for striving toward outstanding results, for performing to the highest standards, and for your unrelenting focus on our client's success. And big thanks to the team at Shopee for their support and partnership.